Sometimes doing what the doctor recommends is not always the easiest thing. Many of us have certainly been there: "lose a little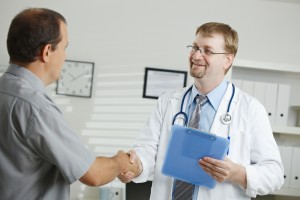 weight", "stop smoking", "cut down on your drinking", etc. Easier said than done! Just how effective are these requests from doctors in actually improving our health and well-being?
A new study published in the American Journal of Health Promotion aimed to evaluate the effectiveness of medical advice to risky drinkers or binge drinkers in reducing alcohol consumption.
5735 American adults (aged 18-99) considered to be risky or binge drinkers were found and analyzed using the 2009 Behavioral Risk Factor Surveillance System Annual Survey Data. For each participant, it was determined if they were given advice from a medical professional to cut back (or stop) drinking and compared to actual consumption levels after being given this advice.
Important Findings:
Continue reading Medical Advice Reduces Alcohol Consumption Levels in Risky & Binge Drinkers →