Consumption of nuts is a known part of the Mediterranean diet, and other Mediterranean-style diets, however, there is not a lot of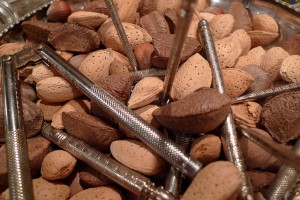 research pertaining to nut consumption and adherence to these health diets.
A new study in the journal Nutrients utilized the National Health and Nutrition Examination Survey between the dates of 2005 through 2010 to determine if there is any association between tree nut consumption, diet quality, and nutrient adequacy in American adults at least 19 years old or older.
The percent of people falling under the "Estimated Average Requirement" or above the "Adequate Intake" for various nutrients was determined.
Diet quality was assessed using the Healthy Eating Index – 2005 (HEI-2005).
Important Findings:
Continue reading Go Nuts for Health!: Tree Nut Consumption Linked to Better Nutrition and Diet →