The Western-style diet (higher in sweets and heavy on the meat) is often associated with higher risks of developing a variety of health problems, with obesity and diabetes two of the more highlighted diseases related to consumption of this type of diet.
A new study aimed to compare a variety of plant-based diet to the Western/meat-heavy diet, to determine if there were advantages to any one or more particular diet on weight loss.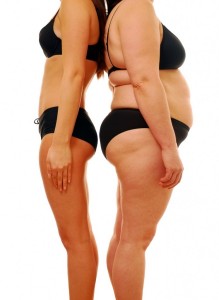 Overweight adults between the ages of 18 and 65 from South Carolina were recruited for this study. Adults were randomized into one of 4 plant-based diets: 1) vegan; 2) vegetarian; 3) pesco-vegetarian (probably closest to a Mediterranean-style diet); and 4) semi-vegetarian. A 5th omnivorous group served as the control. 50 adults completed the study.
Participants were given instructions and consumed their respective assigned diets for 6 months. Instructions did not include any caloric restrictions, but instead guided the participants to what types of foods they could eat.
Participants in the plant-based diet groups attended weekly group meetings, while participants in the omnivorous control group attended monthly group meetings and participated in weekly email sessions.
Weight and BMI were measured for each participant at baseline, 2 months, and 6 months after beginning the study.
Important Findings:
Continue reading The Best Diet for Weight Loss: Or Maybe Just Questionable Experimental Design? →