Muffins aren't exactly on the list when you look up foods in the Mediterranean diet, but let's face it, they are plentiful and they taste delicious.
Diet choices are for each individual (and their doctor) to decide, and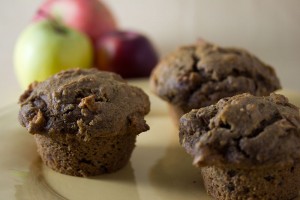 though there are certainly recommended food and drink items associated with the Mediterranean diet, most (if not all) of us still enjoy a rare treat every once in a while. For some of us, that treat is a muffin!
One recent study decided to take a look into making muffins a little healthier, and examined the effect of using grape by-products as ingredient when making a "model" muffin.
Why grape by-products? Grape by-products are the "leftovers" after grapes have been pressed for winemaking, and are known to contain health-benefitting compounds (i.e.: antioxidants, etc). The researchers processed these by-products into a fine powdered form, and added them to a model muffin mixture.
The finished muffins were then measured for CML (Ne-(carboxymethyl)lysine) content, a compound formed during the baking process, which is a potential toxin in food that can lead to diabetes, heart problems, Alzheimer's, and premature aging.
Important Findings:
Continue reading Adding Wine Industry Grape By-Products to Muffins Makes Them Healthier — Maybe? →