No matter what you celebrate this holiday season, The French Paradox Team, Lew and Becca, wish you the merriest of merry!
We hope you get plenty of quality time with friends and loved ones, and hope the festive holiday wines keep flowing!
An important editorial note:  We will be on vacation until January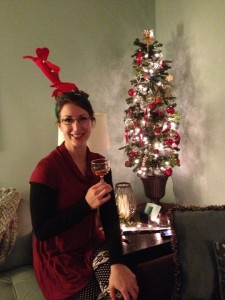 5th, 2015!
Lew will be out recovering from his rotator cuff surgery and then spending quality time with his loving family.  Becca will be in Fayetteville, Arkansas, spending holidays with her loving husband and in-laws.
The French Paradox will return ALL NEW on January 5th, 2015!
To you and yours, HAPPY HOLIDAYS and a VERY MERRY NEW YEAR!
Cheers!